Speed Up your Low Content Creation:

Easy to use Journal Creator 3.0 Builds Journals & Printables IN Less than 2 MINUTES That You Can Sell
Create Eye Catching Journals, Notebooks, Habit Trackers and other low content books & printables, quickly and easily that you can Sell!
---
You're probably wondering, what type of potential is there beyond just regular journals, and do they sell? You might be surprised!
Example #1:
This journal is selling an average of 96 sales per day!! Now obviously this obviously not printed by KDP, but using the base example of KDP printing with the retail price of $17.97, is a royalty of about $1.55 per sale. That's about $148.80 in profit PER DAY, or over $2,000 per month.
According to JungleScout, it's making more like 2490 sales per month, which is over $3800.

Now I don't know their exact costs, but knowing how *I* print and the costs involved in the binding etc., this product actually has a much higher profit margin, probably more around $5. "IF" my calculations are correct and using that $5 profit, that's roughly $7,195-$12,450 per month! (Remember, that is simply an estimate, and since most prefer to use KDP directly, I included those numbers).

Example #2:
This journal is selling an average of 2 sales per day - which isn't amazing, but it's consistent!
This one IS printed via KDP, and with an average profit (based on the KDP royalty calculator), then it's earning approximately $1.52 royalty per sale, or $3.04 per day or $39.52+ per month.
According to AMZScout, that journal is selling more towards 190 copies per month. That's around $288.80 per month.

While that might not sound like a lot, it adds up.
And for the sake of not over hyping, I wanted to show you some realistic possibilities using both of these examples.
Imagine having 10 or 20 books, doing the same thing.

Example #3 & 4 - ETSY:
This one has sold over 1047 according to the full listing...
1047 x $2.99 = $3130 in gross sales

This seller has over 100,000 sales... but just going by even the ratings on this product, it has sold more than 7,092!
7092 x $2.30 (the sale price) = $16,311 in gross sales! Even more since that's a sale, regular price is $3.85

The point is, these are selling because people love the flexibility and the visual appearance, whether it's done in black and white or full color.
Now you can create these types of printables and books in a matter of MINUTES!
... But I'm getting ahead of myself.
Hey, it's Amber Jalink here.
You may not know me, but I've been marketing online full time since May of 1997 (yep going on 25 years!) And while you probably don't care about that, I'm simply stating it so you know I'm not a "here today / gone tomorrow" marketer.

You may have heard of The Journal Creator before. You see, I've been creating journals and other low content books for myself, for over 15 years, and I've been creating templates and completed products, and selling them to others for around 8 years.
To keep a long story short, at the request of many of my subscribers and customers, I created the Journal Creator version 1 back in around 2017, which allowed people to create journals and notebooks that they could sell on Amazon KDP.
The concept seemed simple enough - choose a design, then walk through to create each page. The problem with that was, one 30 day journal could have 70-80 questions that had to be answered... and even if you wanted all the prompts and pages to be the same, you STILL had to answer every single one. Plus, it was restricted to 30 days only, due to the complexity of the software.
After a lot of feeback and requests, I decided to simplify it for Version 2... now a 30 day journal could be created in 15 steps or less, since you only entered the contenct once, and it went across all pages.
But then came a different request, one that couldn't be done easily within the format of the system I used to create Version 1 and 2.
Members wanted to be able to move the designs and styles around - often they didn't care about the text, they wanted more flexibility in the design, to truly make it their own.
I admit, I was stumped. As much as I wanted to do that, the system I was working in just wasn't capable of doing this.
And I'm not a programmer. Oh I can get around "some" code, but I'm not a wiz by any means when it comes to all the other stuff that would be required for this.
One programmer told me, "it can't be done". Well duh, of course it can - I just didn't have the right tools to do so. (Anything can be done, if you know how.)
One day I got talking with Robert Borsuk of Puzzle Publishers, and was telling him about my issue. He asked what my members WANTED to do with it, so I told him.
To my delight, Rob knew EXACTLY what to do to create it! So we teamed up, and I'm happy to introduce to you the COMPLETELY REDESIGNED, NEWLY CREATED
Journal Creator 3.0
It's been entirely rebuilt using a completely different approach, which Rob custom coded. (TJC 2 still exists because it's very different, but it's not available for purchase at this time during this launch phase - it is for existing users only).
Rob knew exactly what to do to KEEP IT SIMPLE! There's just so much more flexibility now.
Now you can easily create:
Habit trackers

Journals with multiple designs

Full color OR black and white styles

Take ONE design and make it into 10!

Crazy, right?
Low content publishing (Journals, notebooks, log books, habit trackers, and so on) is a MULTI BILLION dollar industry.
And you might already be taking part in it - or wanting to.
The problem is, the amount of time it can take to come up with a good layout.
Let's face facts: sure there's lots of notebook styles out there, but what about the fun and interesting journals?? THESE are the ones that sell the best.
You can do all the research you want to know what would be a good journal to create, but then you have to sit down and come up with a design.
You could easily spend an hour OR MORE, just trying to get your design right.
Wouldn't it be nice if you could just press the "Easy Button", and with a few clicks of your mouse, have your designs created in a quarter of the time?
It's super easy!
Step 1 - Add a background (if you wish)
Step 2 - drag the images you want into the grid
Step 3 - Save as PNG *OR* PDF, up to 100 pages!

Watch me create
2

3 journals in under 4 minutes!
If you watched the time, you'll see that each journal took an average of a minute OR LESS to create and save!
Fast Features...
There are so many features and fun elements included...
You've got everything from check boxes, to graphs, to designed tables, to note styles, calendar styles and more.
PLUS you can download your layout as a PNG so you can load it into Canva or Powerpoint (or whatever you like to use) to add text....
OR download as a completed PDF! That's right - you can even tell it to build anything from 1 to 100 pages and let your customers add THEIR OWN text!
(Insider TIP: I personally love this feature because when I lay out my own journals and planners that I use at home, I'm CONSTANTLY changing what I want a section to be called, depending on my week. So leaving it blank, lets that stay flexible to put what I want there).

Commercial Rights Included!
That's right! You get Commercial rights to publish your journals, planners, printables, or whatever else you want to create to sell it on Amazon, Etsy, or wherever you'd like. Here's the nitty gritty license:
Create and publish printables and full books on Amazon KDP, Etsy, or other print on demand system for END USERS.
Create and use these on end user products like print on demand items such as mugs, hats, and more.

Create and publish completed journals and printables that you can give away to your customers (

without

plr rights) as a freebie.

You can not pass on PLR rights to others or sell them with PLR rights.
You can not add these to any image site either individually or as full page graphics such as CreativeFabrica, CreativeMarket, Pixabay, Adobe Stock or anything similar. We own the copyright to these as we personally created these images, and do not pass that extended right on.

We do NOT allow "group buy" access to our system or images. Please don't do this, it violates all copyright.

I'm sure you have questions...
Am I limited to how many journals or other printables I can create?
NO! It's absolutely unlimited! That's right - we do NOT limit how many you can make. You are NOT restricted to only creating so many per day or month. Enjoy unlimited access for yourself and happy publishing :)
Can I give access to my friends or family or share a 'group buy'?
No. You are only allowed to share access to someone within your household who uses your same device. We have security in place to protect that it is not shared. The pricing is only a one time cost, and is reasonable - it is considered theft to share it to those outside of your own household. (Be fair to our programmer as it costs money to create and maintain these systems!) Please be aware, if our system locks your account for sharing violations, and we find that you have been sharing it, your account will be permanently closed and no refunds provided. This isn't to be mean, it is to prevent abuse. (Warning: if you ever see those 'group buy" things - don't fall for it. We don't allow it and 99% of the time they are complete fraud as most Software as a service providers and courses do not either.) That also means, we WILL block anyone who shares their access wrongfully and file appropriate DMCA takedown notices.
On that note... we do recognize that some people access from more than one place (i.e., home / work). If your account gets locked out, please contact our support team and we will review it to unlock it. There are ways we can tell when it's legitimate vs not.
What program do I need to edit and add text to the files?
You will be able to download these in PNG or PDF format. You can easily load the png files into Canva, Photoshop, Illustrator or any other image editing software, or even Powerpoint to edit and add text from there. If you have a PDF editor, you can use that as well.

Can I get a refund?
Because this creates journals and more that you can sell, there are no refunds for any reason except a duplicate purchase.
If I have version 1 or 2, do I still have to pay for this?
Yes, because this is a completely different version of our software and is powered completely differently, so there are added costs on our end. I know this is something people sometimes balk at, but think about it this way: when you buy software such as Windows (let's say you have version Windows 8)... in order to take advantage of the newest features, you will eventually need to upgrade to Windows 10 or 11. There are new features and previous versions are not always capable of the same things.
Are there any other upsells?
Yes, there are additional levels of access for those who want to do even more (i.e., more options/images), however they are optional and not required.
Is this monthly?
Not at this time, no, it is a one time purchase, although we reserve the right to change that in future for new purchasers at that time. But if you purchase today, your price is locked in and your account is one time for Version 3.0.
How long do I get access for?
Your access to Version 3.0 will remain for as long as we maintain the site. We typically keep our sites open for at least 3 years, but it could be longer. We do however, release new versions every 1-2 years. Eventually the version might retire, just like older versions of Windows eventually end. (Example, version 1 of the journal creator is no longer available for purchase, but existing users can still access it, and that was built back in around 2017/2018).
Can I use a VPN to access the members area / builder?
We strongly DO NOT recommend it. Our system has a very high security in place, and using a VPN is seen by many (including our system) as trying to circumvent the access and it may lock you out if your IP is changing. If this happens, you will need to contact our support team to unlock your account.
Can I use the system on my phone or tablet?
It was not built for those as they do not have a detached keyboard typically, to use some of the functions, so we do not suggest it will work. It requires a computer of some sort with a keyboard.
Is this downloadable software? Do I have to have a pc or Mac specifically?
No it is web based, so it doesn't matter what type of computer you use, as long as you can use a browser to access the internet, and have a keyboard for some of the added functionality you may wish to use. We highly recommend that you use Chrome as your browser which is freely available and secure.
I'm having trouble logging in. What gives?
Please contact our support desk.
I never got an email for access. What do I do?
You should be able to log into your JVZoo buyer's dashboard to access your purchase - but always check your junk folder, especially if you use Yahoo, AOL, Hotmail etc. **This is important for the support desk as well, as sometimes these sites filter emails.
If I am asked for my address at the time of billing, do I have to fill it out, and why/how is it used?
We may ask for your billing address if you are using a credit card for your purchase. This is strictly to prevent fraud - which is a protection for our buyers as well as us. It is not used for any other purpose, and is not stored in our system, only at the time of purchase. We are also required by our local laws to know what country a person has purchased from (i.e., in the respect of Canadians, we need to report sales tax on our end). We value your privacy and security!

IMPORTANT NOTE: You may see that it asks for your name and phone number on the purchase. (Mostly for credit cards). This is ABSOLUTELY ONLY for use for your purchase to match the information. We DO NOT use your phone number to call you in any way, we don't even keep the information except for billing purposes.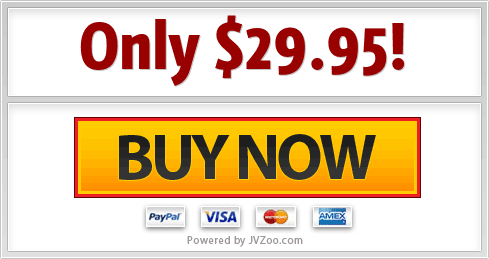 Welcome to the Journal Creator 3.0! Your only limit is your imagination.... have fun!
© 2023, DIME Consultants Inc., All Rights Reserved.